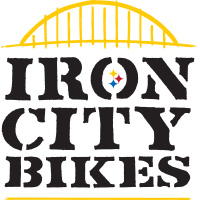 Website is under construction - Keep up to date by checking out our Social Media Pages
The website may be down, but the stores are open to get you rolling.
In the meantime, stop by one of our two locations – Lawrenceville & Oakland – We will help you with all of your cycling needs.
Business Hours:
Closed Monday • Tue – Fri 11 to 7 • Sat 11 to 5 • Sun 12 to 4
Proudly selling Bicycles and Parts from these brands and many more.